The digital space is an extremely important channel for businesses today, especially businesses in the cannabis industry. Your website is really your digital storefront so to speak; in many cases it's the first (or only) touch point many of your customers have with your business.
And because it's almost Halloween, we thought it may be helpful to explain the importance of having a good website by using some favorite scary movies and shows to help illustrate some common mistakes:
1. when the phone is not your friend i.e. your website has no mobile compatibility
More and more customers are using mobile devices to get information about products and services.  Recent statistics indicate mobile internet traffic (smartphones, tablets) accounts for around 50% of all internet traffic globally and continues to grow at double digit rates. In the US, mobile usage is even higher.  Mobile users have notoriously short attention spans so if the website isn't mobile friendly users will go somewhere else.
2. when people keep disappearing i.e. your website navigation/organization is confusing
Because more and more customers are now using the internet to research products and services, their patience level for easy to navigate websites is also a lot lower. Everything being equal, if a customer can navigate your competitor's website more easily than yours, why wouldn't they buy from them instead of you?
3. when you're attracting the wrong attention i.e. your website is not optimized for your target audience
Your website performance can't be based solely on how many visitors it attracts each month, especially if that traffic is neither engaged nor considered qualified leads. When optimizing the main pages of your website, use keyword phrases that indicate the lead is more qualified. After all, it's not how many people you get to your store – but instead how many people you get to buy something once they're there.
4. when you get stuck frozen in time i.e. your website is outdated
Since the website is such an important part of an organization's marketing efforts, it's important to project to your target audience that your brand is up to date and up to the latest standards and technology. An old, outdated website may not give that impression to current and potential customers or clients.
5. when you believe the system is "rigged" i.e. either you or your content management system aren't setup to follow best practices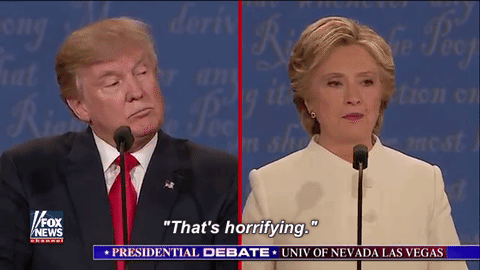 There are plenty of good content management systems (CMSs) out there that follow best SEO practices. It's extremely important when selecting a CMS that SEO capabilities are taken into consideration as well as design and functionality.
We hope this post will help you avoid a few nightmares as you develop a new website or improve an existing one.
locations
Seattle
The Bay Area
contact
(206) 420-6121
info@thematters.group
hours
Mon - Fri : 8am–6pm PST
Sat - Sun: Closed